The complete French bulldog puppy guide Everything you need to know if you are going or have purchased a French bulldog puppy.
Have you purchased a French bulldog puppy (or will you buy one)? A super decision, but there are many things that you will have to prepare and that you will have to take into account.
Part 6 – Food and Nutrition
If you have not yet read PART 1, CLICK HERE
If you have not yet read PART 2, CLICK HERE
If you have not yet read PART 3, CLICK HERE
If you have not yet read PART 4, ​​CLICK HERE
If you have not yet read PART 5, ​​CLICK HERE
The basic principle of the correct dog food is that all necessary elements must be present in the correct proportion. In every ready-made dog food from well-known brands, this has been achieved with a great deal of scientific research.
It is wise to give the same dog food or the same canned food as the breeder you purchased your French Bulldog puppy from. if you want to switch, do this very gradually: mix a little more of your chosen brand each day with the food the dog is used to. If you do this too abruptly, then you can certainly take your dog to the vet because of diarrhea and vomiting…
What's completely out of the question is your French Bulldog eats along with you and your family (leftovers, table scraps). This only leads to unnecessary problems (too fat dog, fur problems, premature teeth failure, etc …) and to large nutritional deficiencies in your dog.
So give either good quality dog ​​food (read the complete guide to French Bulldog food here) (some brands even have a small grain, especially for small breeds) or good quality canned food. The dog then has everything he needs, and you should certainly not add any vitamins or other preparations to it.
Do not worry that the dog must always eat the same, and he does not have the same need to have variation in the menu. "Grandfather wolf" always ate his self-caught prey without grumbling …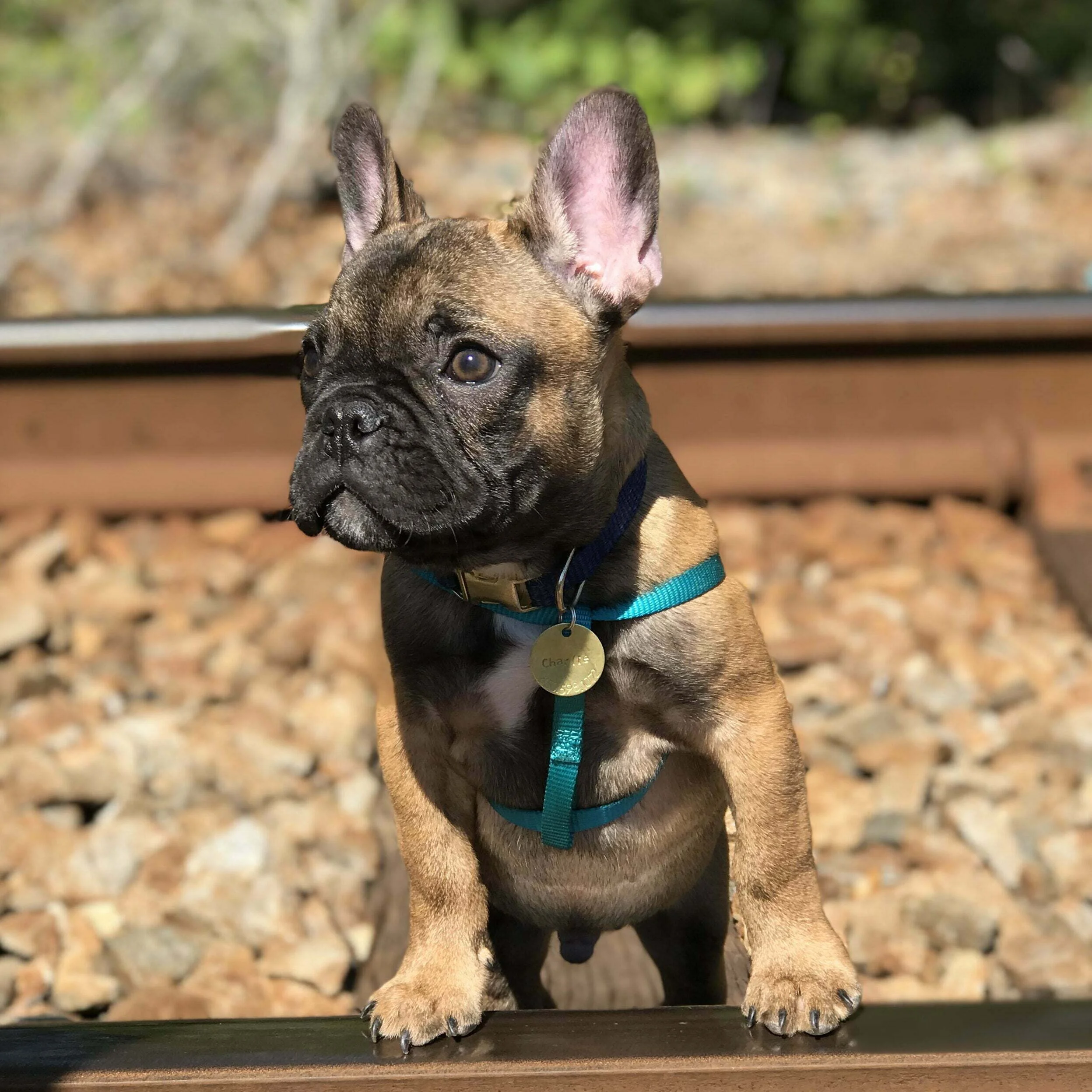 Always make sure there is enough freshwater!
Your Frenchie is also thirsty; if you give dry dog food, your dog will naturally drink more.
Food for all life stages of a dog:
SCHEDULE:
Under four months of age: French Bulldog puppies need three meals a day: morning, afternoon, and early evening. Give water with every meal and also once shortly after the last meal of the day. Remove the water during potty training one to two hours before bedtime.
Four months to one year old: When puppies switch to adult dog food, they only need two meals a day; skip the afternoon meal. Always give him water as soon as your puppy is clean. Pay attention if he drinks excessively, which may indicate a medical problem.
Adult dogs: Adult French Bulldogs also need two meals a day. Digestion slows down as your dog gets older, so only give healthy snacks and, if necessary, buy food for overweight dogs.
Old dogs: Some old dogs lose their appetite. Give a few small meals a day or heat its canned food to make it more attractive.
If you wish to switch to a different diet, for whatever reason, I advise you to consult your veterinarian first. He will best advise you on what you should pay attention to and how you can make the transition easier.
Some facts:
No candy for your French Bulldog! Candy speeds up tooth loss, and chocolate contains substances that are toxic to a dog; if you want to give a snack, give a special dog biscuit without sugar. This is healthy and even good for your sweetheart's teeth.
Raw pork can be deadly to a dog if it is infected with Aujezky's disease (which is harmless for us humans.
This is it for the complete French bulldog puppy guide series that includes everything to get your French bulldog puppy ready to move in with your family.
Have fun with your little Frenchie.